Infantino Comforting Play Collection Test Drive
I am a participant in a
Mom Central Consulting
campaign for Infantino and have received various Infantino products as part of my participation.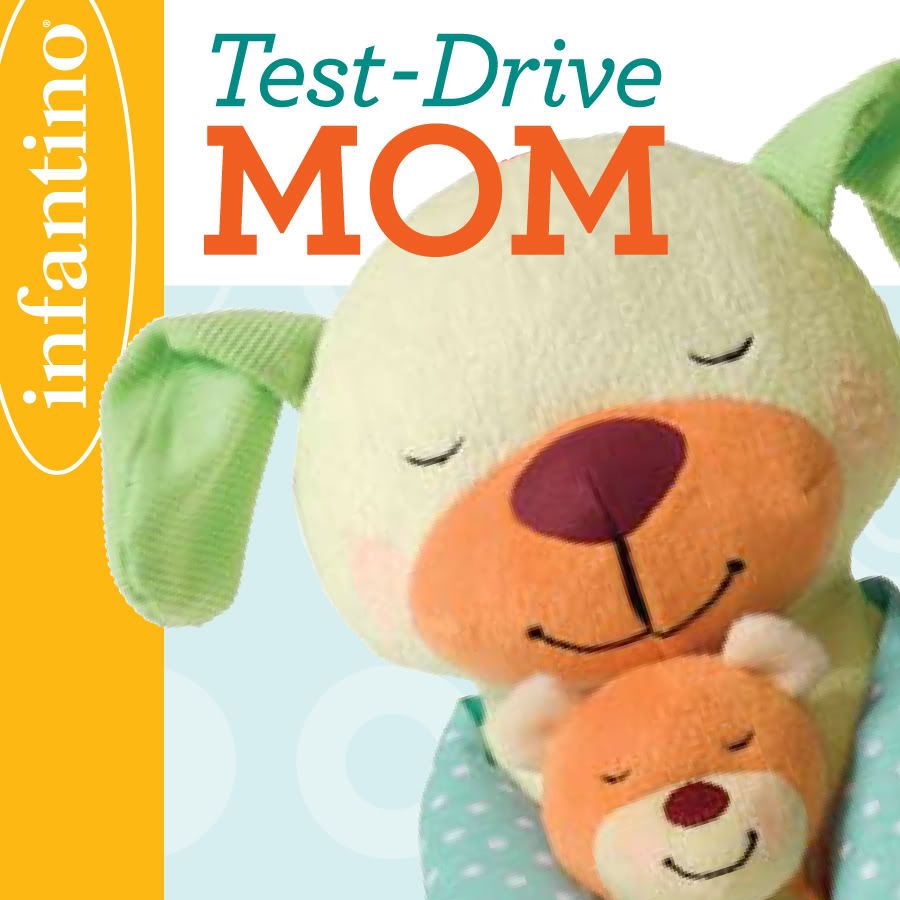 I am thrilled to have been selected as an Infantino Test Drive Mom recently.

A few weeks ago, they sent me their Comforting Play Collection
, and I'm excited to share a few of my favorites with you. The colors and patterns chosen for the collection are absolutely beautiful! It's nice the way the soothing blues, greens and oranges are flawlessly integrated together into beautiful striped, polka-dot and checker patterns. It's, by far, the most adorable collection of baby toys I've ever seen!

Wrist
Rattles
I was excited to see how Ariana would react to having wrist rattles on. She's still so young that she doesn't really "play" with rattles yet, so this would be the first time she would experience anything like this. As soon as I put the wrist rattles on her, she was wiggling away! It was amazing to watch her shake away - her hands just wouldn't stop moving... you could tell that she absolutely loved these.
Foot Rattles
With the success of the Wrist Rattles, I was eager to see how Ariana would react to the foot rattles. So, with wrist rattles still on, we put the foot rattles on too. She went from moving her arms to shaking every limb she possibly could in pure excitement!

Sweet Serenade Crib Toy
I want expecting Ariana to react much too this one. I figured that at 6 weeks old, she was too young for it. Boy, was I wrong! As soon as I turned it on, she was immediately mesmerized by the soothing music and captivated by its gentle motion.


Hug & Tug Wooly Pal
In a collection of cute toys, this little guy is the cutest! Ariana is a bit too young to hold and hug him yet, but she had a blast peppering him with her sweet kisses.

Soothing Hand Squeezies
Like I mentioned before... these were a big hit! I put them on Ariana immediately, and she was content. In fact, they kept her so calm that I actually put them on her right before naptime... and she took her longest nap in her crib ever!


Rockin' Her Soothing Hand Squeezies




The entire collection goes very well together as a baby shower gift. I think the Wrist Rattles, Foot Rattles, Hug & Tug Wooly Pal, and Soothing Hand Squeezies would be an amazing gift for any new or expecting mom. Check them out at your local retailer. :)