The WAT-AAH! Challenge
This post is sponsored by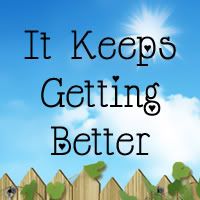 WAT-AAH!


Kids always want what looks cool and fun. So, is awesome packaging all it takes to get your kids to drink water? Today, we took the WAT-AAH! Challenge to find out. WAT-AAH! is one of those simple, yet brilliant ideas that you wish you had thought of - a line of functional water for kids free of sugar, calories or coloring, tasting like pure, clean, unadulterated water. Since its inception in 2008, WAT-AAH!'s mission is to reverse kids' dependency on sodas and sugary drinks and to make water their #1 choice for hydration. It is currently available in over 5,000 stores and schools nationwide.
I set the stage - two bottles of WAT-AAH! water right next to a can of Cherry Pepsi (which Phoenix loves), and his milk. We hardly ever give Phoenix the chance to drink pop... so I was interested to see what he would pick.
Which one did he choose? Watch the video below. :)


It was cute to see Phoenix grab a WAT-AAH! for himself and one for his dad. We've been really working on sharing lately, so Phoenix has been working on sharing food he really likes with us. So, without a doubt, the WAT-AAH! gets a thumbs up from our family!
For more info, visit
http://drinkwataah.com/
You can also follow WAT-AAH on Facebook
and on Twitter.
Did you have a hard time getting your kids to drink water or milk as opposed to sugary pop & fruit juices? Leave a comment.